I've mentioned a few times before that the kids have some difficulties with their handwriting. It seems they have added a new element; mixing up the steps. Now you and I–when writing a lowercase "a," will write c first then |. The kids will write | first and then the c. Not only is this awkward to write; but it also makes many of the letters and numbers illegible.
Now I can tell them both to write A first and B second until I'm blue in the face. However, they both need to be able to write the letters or numbers in sequence when doing independent work. With handwriting practice, they needed something a bit more rigid and I found that with Handwriting Without Tears.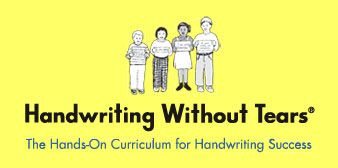 I still find that one of the best supplements to handwriting lessons to be an app on the iPad. It's the perfect size both physically and visually to practice tracing letters. Handwriting Without Tears takes a unique approach to this with their Wet-Dry-Try App, available for $4.99.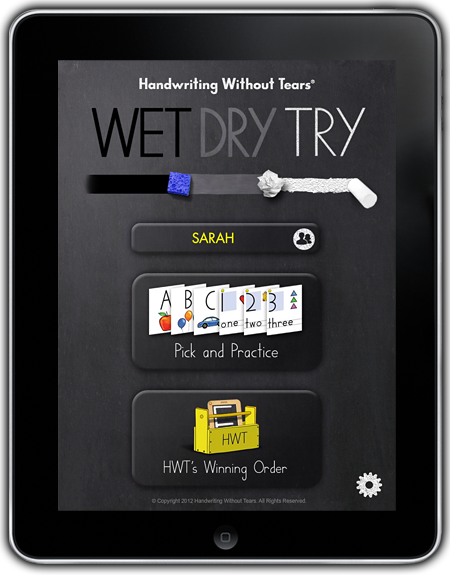 The Wet-Dry-Try App transforms a flat screen into a multi-sensory experience with a simple concept. First the narrator shows you how to correctly form the letter or number. Then you get to practice tracing it three times: by wetting it with a sponge, drying it with a cloth, and writing it with a piece of chalk. If you write something incorrectly, you have to start over.
There are two different ways you can use the app: Pick and Practice and HWT's Winning Order. With the first, you simply pick the letter you want to practice.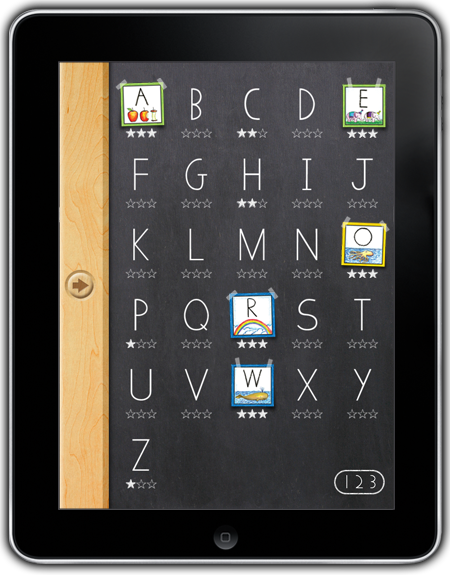 The latter takes you through the easiest order to learn to write in.
HTML: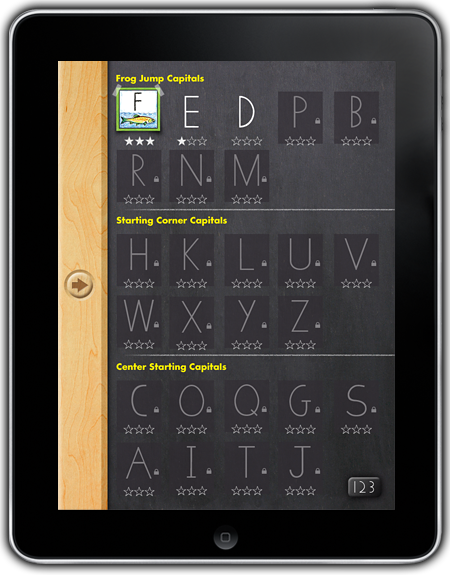 For the kids, I would observe the areas they would need help with throughout the day. After we completed all our scheduled lessons, we would practice the letters or numbers that they had difficulties with. We found it best to use Pick and Practice for this.
I found that the Wet-Dry-Try App really helped the kids grasp the concept of the correct order. Having to start over when they wrote the wrong thing reinforced the idea. Plus, they had the chance to trace the letter correctly three times. After repeating this set three times, they would earn a letter card which made them both very happy. I only wish that the app included the lowercase letters because they have more difficulties in that area. However, the app helped immensely with numbers such as 4. It's a great learning tool to supplement any handwriting program.
Disclosure: I received a free copy of this product through the Schoolhouse Review Crew in exchange for my honest review. I was not required to write a positive review nor was I compensated in any other way. All opinions I have expressed are my own or those of my family. I am disclosing this in accordance with the FTC Regulations.